Being able to perform activities of daily living independently, every day is very important to all individuals. No one wants to admit that they might not be able to do everything on their own anymore. Everyone wants to stay as independent as possible for as long as possible. One area that people really don't want someone else to have to help them with is toileting. That is very private and personal for everyone. So when an injury, disease, or unhealthy aging process occurs a big concern is around bathing and toileting and how to continue to do that independently. One option a lot of people don't usually think of is installing a bidet to their already existing toilet so they can independently go to the bathroom on their own. This piece of equipment can help maintain independence, while providing privacy. One of the best bidets on the market today, which we here at ADL Solutions suggest to our clients, is the BioBidet BB-1700 model. Here are the amazing features and benefits of the BB-1700 for in-home use.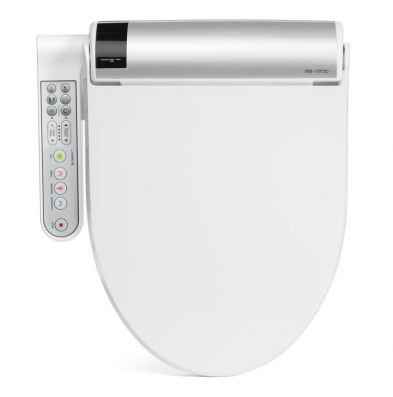 Hybrid On-Demand heating system for unlimited warm water
Exclusive Hydro-Flush "Inside-out" Nozzle cleaning
Solid Stainless Steel nozzle
Patented 3 in 1 technology with vortex water stream
State-Of-The-Art Contoured Side Panel
"One-Motion" nozzle replacement
Stylish design and comfortable heated seat
Auto Wash | Kid Wash
Three (3) year 100% warranty
Posterior, feminine, and vortex warm-water washes
Water and seat temperature settings
Water pressure controls
Adjustable warm air dryer
Active carbon deodorizer
Nozzle oscillation feature
Pulsating/Massage feature
Intelligent body sensor
"Quick Release" for easy seat removal and cleaning
Gentle closing seat and lid
Automatic power-save mode
If you or a family member needs assistance with maintaining independence with activities of daily living, take a closer look at installing the BioBidet BB-1700. It is a great option to help keep people as independent as possible, while they still maintain personal privacy and peace of mind. This is a great addition to add to your already existing toilet, great features, and really anyone can get the benefit whether you need it or not.